Congratulations on your winnings! If you follow these exact steps, withdrawing will be easy!
Step 1.
Go to Cashier

Step 3.
Check your available withdrawal method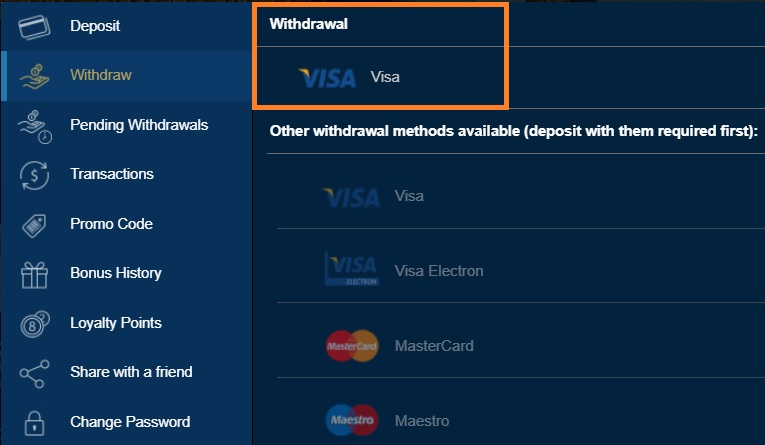 Step 4.
Enter the amount you wish to withdraw (note that minimum withdrawal amount is 20 USD/EUR):

Step 5.
Click on WITHDRAWAL button
Step 6.
Pop-up window will appear, please click on Accept to submit and confirm your request

Please note: you may need to verify your account before we can safely send your winnings to you. In this case, you will receive an email from us with all the necessary information and instructions. You can only withdraw using methods you have used to deposit.